T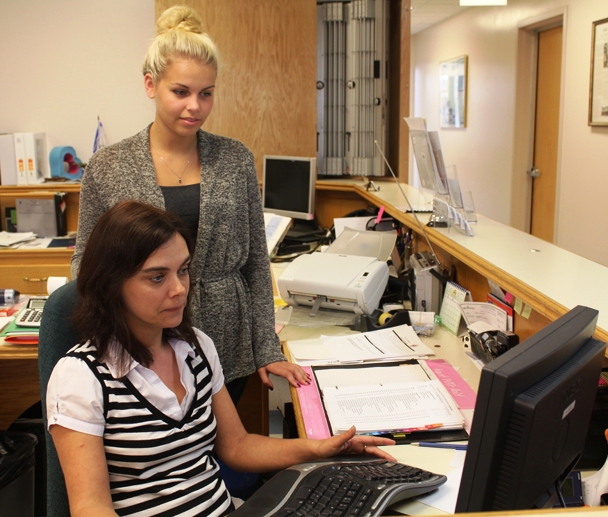 he
Right to Information and Protection of Privacy Act (RTIPPA)
states that any person is entitled to request and receive records relating to the public business of public bodies, have access to their personal information and to request corrections to records containing their personal information in the custody and control of a public body in New Brunswick.
During the course of conducting municipal business, a great deal of information is produced and accumulated. The legislation supports the belief that every document held by government, regardless of format, is subject to release to the general public. Exemptions from release are designed to protect against the unreasonable invasion of personal privacy; to prevent unfair advantages occurring in commercial or government transactions; to protect law enforcement activities; and to safeguard the business conducted by government.
A record is defined as information contained in any form that is written, photographed, recorded or stored by graphic, electronic or mechanical means. Public business includes any activity or function carried on or performed by a public body. Personal information means recorded information about an identifiable individual.
RTIPPA does not replace existing procedures for accessing any information that is normally available to the public; nor should it become the sole vehicle by which personal information may be accessed or corrected.
RTIPPA
provides that the public have:
the right to request access to information held by the Town; subject to the limited exceptions set out in the Act;

the right to access personal information about themselves held by the Town;
the right to request correction to their personal information held by the Town;
the right to controls on the collection, use and disclosure of personal information, by the Town; and
the right to request independent review of decisions made under RTIPPA.
Legislation related to RTIPPA
Right to Information and Protection of Privacy Act
(S.N.B. 2009, c. R-10.6) Click
Here
Privacy and access related to correspondence from the public
All records in the custody or under the control of Town of Oromocto are subject to the provisions of RTIPPA. This includes correspondence addressed to the Town from the public and as such, the correspondence may be disclosed to others than those who were addressed by the correspondence.
RTIPPA legislation tries to balance an individual's right to access records and an individual's right to privacy.
E-Mail And Other Electronic Messages:
E-mail and other electronic messages sent to those domain names owned by the Town of Oromocto are subject to the RTIPPA legislation. Senders of messages should be aware that information contained in electronic correspondence (or printed versions thereof) may be disclosed to others.
Submissions to Council, Committees, etc.
Correspondence and submissions from the public, that are considered in public meetings, may also be subject to release under RTIPPA.