Face Coverings Are Required in Municipal Facilities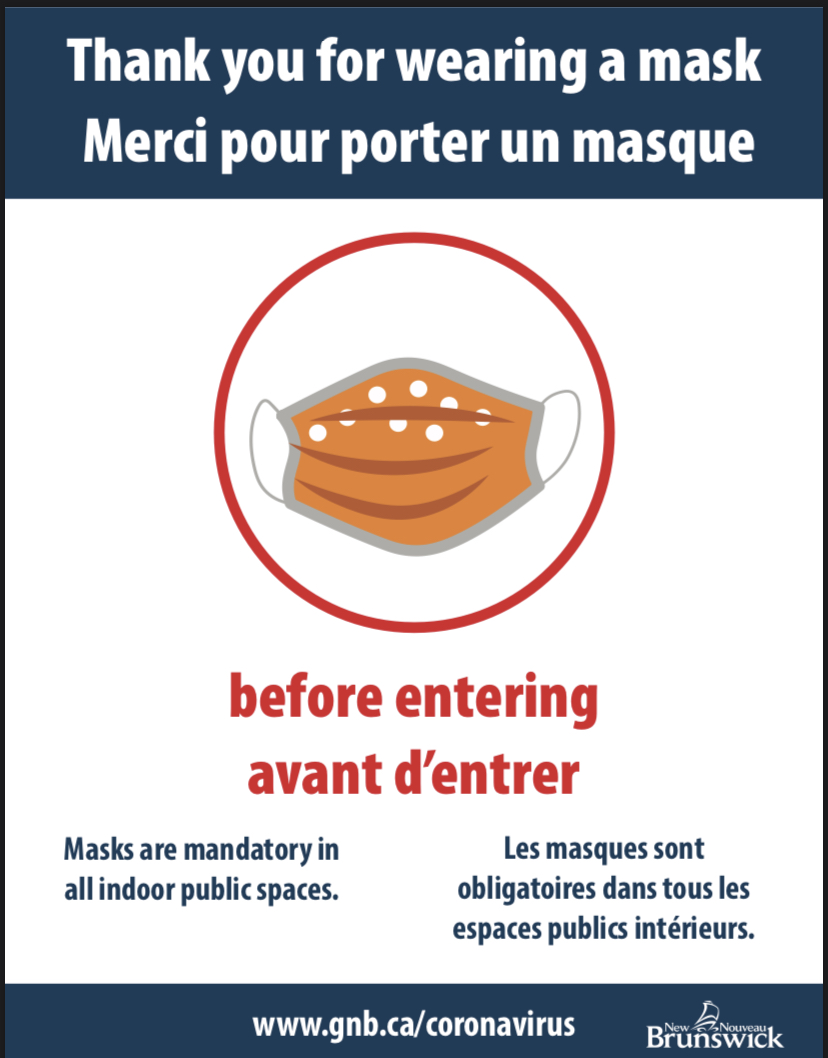 The Province of New Brunswick has mandated that the public wear a face covering in the following municipally-owned and operated facilities:
???? Municipal Building
???? Fire Station
???? Engineering and Public Works
???? Kings Arrow Arena
???? Fay Tidd Public Library
???? Community Centre
???? Hazen Park Centre
???? Arts and Learning Centre
For more information on the mandatory mask order, please visit the Government of New Brunswick website.